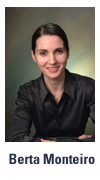 (905) 230-0683
Looking To Move? Should You Buy Or Sell First?


Call me today at 905-230-0683


If you're looking to move in Brampton or Mississauga, should you buy a new home first and then list your home for sale, or should you 'play it safe' and take the conventional route, selling your existing house first?

The right choice for you will depend on :
market conditions
your financial situation and
your home's saleability.
When Buying A Home First Makes Sense

Buying first makes sense if there are relatively few homes in your price range and desired area - and the majority don't fit your criteria. Selling first in this case imposes a buying deadline that may force you to settle for a less-than-suitable home for your needs.

Buying first is also recommended in a sellers' market where bidding wars are prevalent and great offers - even at full price or higher - don't always close the deal. In a hot, over-bid market the buying process can drag on indefinitely, so give yourself the time.

When Selling Your Home First Makes Sense

If you're operating without much of a financial safety net, selling first makes most sense. This will prevent the financially stressfull situation of having to carry two mortgages at once, or arranging expensive bridge financing, if you can't sell your current home before the new deal closes.

Selling first is also advisable in a slow market , or if your home is not typical of the neighborhood. For instance, a cookie-cutter home has a relatively predictable sale value, allowing you to budget for your new home reasonably accurately. But if your home is in exceptionally good of poor condition , it may not be comparable to others in the area, and hence the true market value is harder to gauge.

The same uncertainty in sale value will apply to a home with an odd layout that will appeal to fewer buyers. In all such cases it makes sense to sell your home first before buying another, so that you will know beforehand what the next home's budget should be.

Let My Experience And Knowledge Assist You

I have successfully assisted hundreds of home buyers and sellers in Brampton and Mississauga make the decision that was right for them. My real estate knowledge and experience can help you correctly coordinate your home buying and selling - and in the process save you time, money, and stress. Call me today for a no-obligation consultation!


Berta Monteiro
Sales Representative
Royal LePage Credit Valley Real Estate
Serving: Brampton, Mississauga, Georgetown, and the GTA
Office Phone: (905) 230-0683
Fax: (905) 230-0367
Email: berta@realestatebyberta.com


| | | | |
| --- | --- | --- | --- |
| | | | Top 5% of Royal LePage Agents In Canada |